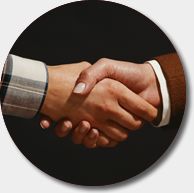 Who can join? All postal employees of Monmouth County and their families and extended family members. Beginning in February 2019, anyone who lives in the Red Bank area, works or goes to school in the Greater Red Bank Area are now eligible to become members.
Once a member, always a member.
Members of your immediate family can join, including spouse, children, parents, grandparents, grandchildren, brothers and sisters and their families. Each member enjoys full benefits and privileges.
Items needed to open account at the Credit Union:
Birth Certificate or Passport

Postal ID or Pay Stub

Social Security Card

Valid Drivers License

Utility Bill (or other mail) showing current address
If you are mailing the information to the credit union, we ask that you enclose a check for at least $5.00 to open the account, and then build it to be $100.00, you must maintain a $100.00 balance in your share account. You will also be asked for a valid telephone number, mothers maiden name. You will be asked to set a password and a challenge question. You will need these items when you contact the credit union via telephone for any information about your account. We appreciate your patience and understanding that we only trying to protect your Identity.
In the event of an address change: We will need proof of address. (Driver's license, utility bill, etc. Anything that shows the new address MUST be sent or brought into the credit union.)
In the event of a name change: We will need proof of a name change. (Marriage license, divorce decree, etc. There MUST be legal written proof of the name change brought in or sent to the credit union.)
When designating a beneficiary for your account, you will need the following: (Name, address, phone number, date of birth and social security number. This information is required per new government regulations).
As always, the credit union protects the privacy of each and every member. We do not sell or distribute your information.