87th Annual Meeting
Sunday, September 13, 2015 1 - 4 PM
You Voted and we Listened!
This years meeting will be held on the paddle boat the RIVER QUEEN. Please make your reservations early, space is limited.
BUFFET WITH OPEN BAR!
The cost for members will be $30.00, non-member cost is $60.00, children under 12 are $10.00, non-member child cost is $15.00.
Open your account today to enjoy the lower rate!
___________________________________
Remote Deposit Capture, Mobile APP, our New Home Banking Site
All of these new services are now available for your use. RDC makes it even easier for you to have a Share Draft Account! No more worring about how to deposit that check.
Download the APP Today and start enjoying all these great new services available to you.
Any questions call the Credit Union, we are here to help you! 732-219-0009
__________________________________________
Introducing the 6YEAR Car Loan, New or Used
Must be over $20,000.00 @ 4.49%
​Receive a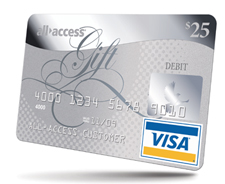 $50.00 Visa Gift Card with a New Auto Loan.
Open a New Auto Loan today and we will give you a Visa Gift Card worth $50.00
_______________________________________________
Refer a family member or a
co-worker and get $25.00!
We can all use $25.00, so why not you!
Refer a family member or a co-worker and the Credit Union will give you $25.00.
What better way to make easy cash in this tight economy?
---
Hours & Days of Operation
Monday - Friday
9:00 A.M. - 5:00 P.M.
Phone: (732) 219-0009
Fax: (732) 219-5269
E-mail:
ccosta@monmouthpostalcu.org
Become a member today and enjoy all of the benefits of the credit union!
$1,200.00
12 Month Repayment
Summer Loan Promotion will start June 1st.
Symbionce 1st Mortgage Program
Looking to buy your home, look no further. The Credit Union now offers 1st Mortgages through Symbionce
_______________________________________________
Kid's Club Pay .50% up to $2500.00
---
Don't Forget to Keep Us in the Loop!
It is important to periodically update your personal information to your account such as:
Beneficiary
Change of Address
(If you have a change of address you MUST send in proof of the new address. Ie: A utility bill, new license, magazine subscription, etc.)
You will be charged a $2.00 fee every month for a bad address.
-Change of Phone Number
-Place of Work
-Email Address
(Please call the credit union to change your phone number, place of work, and email.)
Please give us a call to check that your personal information is up to date!
---
Click on the link below to find all FREE ATM's in your area! All Seven-Elevens are free.
ATM Locator:
http://co-opcreditunions.org/locator/?ref=co-opatm.org&sc=1
---
REPORTING A LOST VISA DEBIT CARD: If it is during normal credit union hours please call the office, if it is after hours or on the weekend, call: 1-800- 453-4270
TO ACTIVIATE YOUR VISA DEBIT CARD: please call: 1-800-543-5073
---